Are there differences between standard smoke detectors vs. monitored fire alarms in Scottsdale?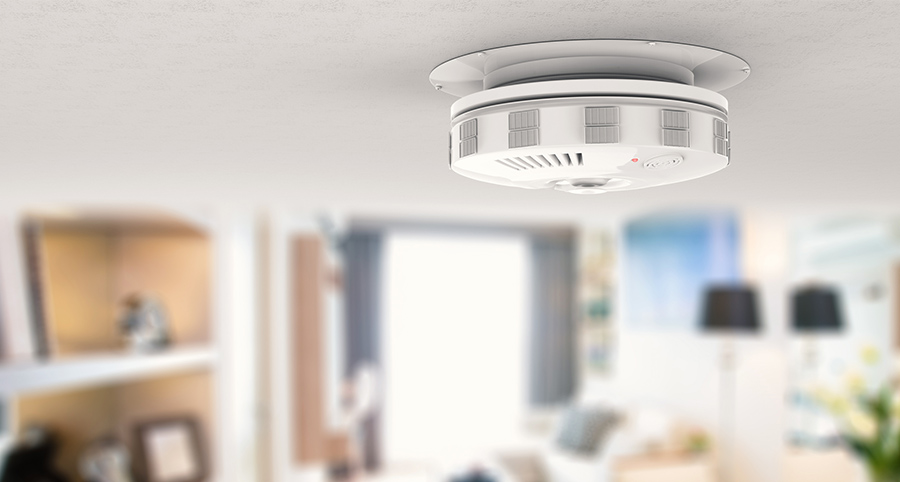 In the Scottsdale smoke detector vs. monitored fire alarm discussion, one component rises over the other. Smoke detectors are a vital consideration in shielding your house from a dangerous blaze, but they have a few concerning shortcomings. On the other hand, monitored fire alarms offer more ways to discover an emergency and may contact help when disaster strikes. Connecting your fire alarms to a comprehensive smart home also results in extra perks that your regular smoke detectors can only wish for.
Traditional smoke alarms can only do one thing
Defending against fire is a chief concern for homeowners, and smoke detectors play a critical role in shielding your family. Despite that fact, smoke detectors have their shortcomings. For instance, they will only identify smoke, not heat. When there is a blaze starting in your residence, you may not be alerted until the smoke rises to the smoke detector. While there are further significant signs of fire -- including a sharp heat increase -- if there's no smoke, you will fail to get a triggered smoke detector.
In addition, smoke detectors only activate if they find enough smoke. When a fire creeps along slowly at first, you might not be alerted until the situation is out of hand. Various smoke detectors use dual-sensor technology, meaning they will be able to perceive smoke from both a blazing inferno and a more gradual burn. Then when they start beeping, it falls to the resident to contact the fire department after exiting the property.
Monitored fire alarms do much more than standard smoke detectors
Even though they look about the same as regular smoke detectors, monitored fire alarms can do much more. When linked to a comprehensive home security system, they are able to:
Identify fire with multi-sensor technology: Similar to an ordinary smoke detector, this monitored device has the ability to activate from an active or passive fire. It will emit a high-volume alarm if it senses a hazardous situation.
Detect fire from a abrupt rise in heat: A monitored fire alarm will even trigger if it discerns an abnormal heat surge. Many times, heat arrives before smoke. Added ways to detect a fire equates to extra methods to protect your loved ones.
Alerts your dedicated monitoring specialists: Fires can occur when you are on site or somewhere else. Either way, your fire alarms will alert your monitoring specialists, who can quickly call emergency services. When seconds count, it's great to realize that a trained professional is always watching over your house.
Pairs with home automation: Even though the chief task of a fire alarm is to identify dangerous situations and call for help, it may also integrate with other automated devices. To illustrate, a triggered alarm might induce your system to engage the exhaust fan to impede the flames or initiate lighting so you can find the safest exit out of the house.
Your monitored fire alarms are part of a comprehensive smart home
The best method to maximize the functionality of your fire alarms is to integrate them with a Vivint home security system. Speak with a Vivint expert today and discover the ideal smart home for your requirements. Call (480) 681-6262 or submit the following form to get started.
Cities Served Around Scottsdale By Smart Security Specialists Your Local Vivint Authorized Dealer